Alexandria is the healthcare hub for the entire central Louisiana region. Area hospitals, surgical centers and clinics are capable of handling the most complex medical issues.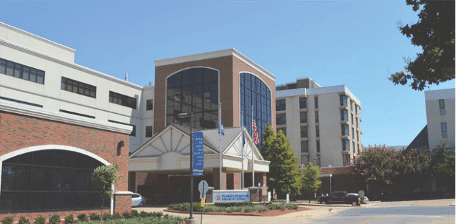 Rapides RegionAL mEDICAL cENTER
Rapides Regional Medical Center is located in downtown Alexandria and easily accessible from throughout Central Louisiana, we offer a wide range of health care services. This state of the art 380-bed hospital, includes Rapides Women's and Children's Hospital, featuring obstetrical/gynecological, pediatric and pediatric intensive care services; Rapides Cancer Center, offering a range of services for cancer patients; Rapides Heart Center, featuring comprehensive cardiac care from prevention to treatment to surgery; and the area's largest emergency department, offering the community the only Level II Trauma Center. With three area urgent care clinics, Rapides Urgent Care provides convenient care for minor injury and illness. Our 450 physicians and 2,000 employees are dedicated to living out our mission every day to provide high quality, efficient and compassionate healthcare services for our patients and community.
CHRISTUS ST. FRANCES CABRINI HOSPITAL
CHRISTUS St. Frances Cabrini Hospital, located in Alexandria Louisiana, is a 241-bed facility employing approximately 1,600 Associates and a medical staff of over 325 physicians. CHRISTUS Cabrini offers comprehensive inpatient and outpatient services and is accredited by the Joint Commission. It is a part of the Christus Health System which includes approximately 60 hospitals, 175 clinics and outpatient centers and dozens of health ministries and ventures.  Christus Health services can be found in 60 cities in Texas, Arkansas, Louisiana, Georgia, and New Mexico in the U.S.; also, in the Pontificia Universidad Católica de Chile Health Network in Santiago, Chile, and Chihuahua, Coahuila, Nuevo León, Puebla, San Luis Potosí, and Tamaulipas in Mexico.[2][3] The system employs approximately 30,000 people and has more than 9,500 physicians on facility medical staffs who provide care and support for patients. Christus Health is listed among the top ten Catholic health systems in the U.S.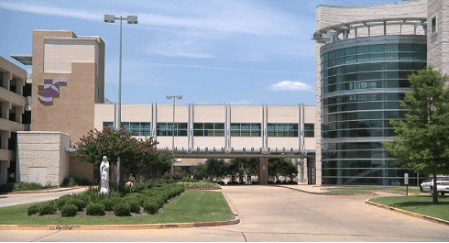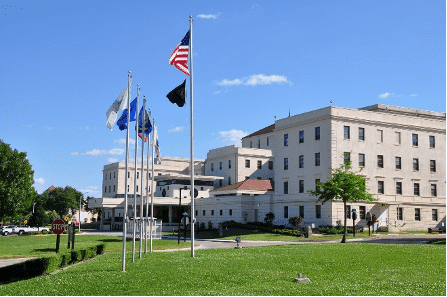 VA Alexandria healthcare System
VA Alexandria Healthcare System offers a wide range of health, support, and facility services for Veterans in central Louisiana.  Among the many services offered are:
Primary Care (including pharmacy, etc.)
Mental Health Care (addiction and substance abuse, PTSD, psychiatric and psychological counseling, etc.)
Specialty Care (dental/oral surgery, optometry, rehabilitation and extended care, etc.)
Social Programs (homeless veteran care, caregiver support, recreation and creative arts therapy, etc.)
For a complete listing of services, please visit the website.
CHRISTUS CENTRAL LOUISIANA SURGICAL HOSPITAL
The Central Louisiana Surgical Hospital provides specialized care for patients with specific, non-critical and non-emergent surgical admissions. The ultimate goal of the facility is to assist patients throughout their stay to a successful recovery, by providing a setting and care that is a more effective delivery of health care. This is accomplished by providing a comfortable home-like setting, in which a caring professional staff works to insure the highest level of patient care in a more cost-effective setting. Family support and involvement is promoted and encourage as well. This supports the patient's self-image as "other-wise healthy" and facilitates a speedier return to the community, reducing health care costs and strengthening the economy at large. The surgical hospital offers procedures for the following specialties: ENT, gastroenterology, general surgery, gynecology, neurosurgery, ophthalmology, oral surgery, orthopedics, pain management, plastic surgery, podiatry and urology. In addition to surgical services, Central Louisiana Surgical Hospital has an imaging department comprised of MRI, CT, general radiology and ultrasound, as well as laboratory, pharmacy and dietary services. The facility provides a full-time staff of registered nurses, licensed practical nurses, technicians and other ancillary personnel for patient care in the perioperative setting. In addition, the facility has available necessary equipment and trained personnel for handling unforeseeable emergencies.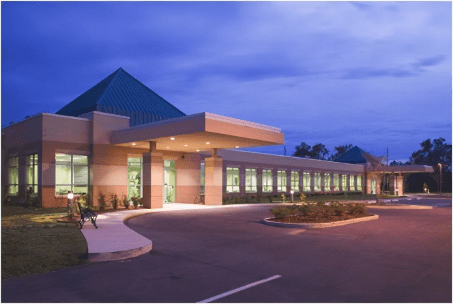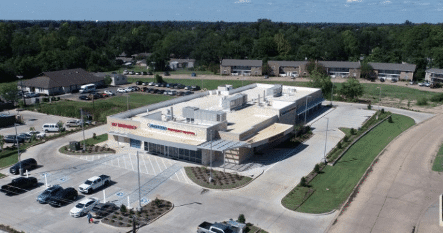 Alexandria Emergency Hospital
Provides the residents of Alexandria, and its surrounding communities, with access to concierge-level inclusive and compassionate emergency care 24 hours a day, 7 days a week.  We provide immediate access to the best physicians, nurses and support staff our community has to offer in a calming, upscale setting. Our specifically dedicated staff and resources allow you to be seen, treated and on your way in significantly less time than a traditional emergency room setting. And because all of our physicians are also owners, you'll receive a higher level of personal attention and care.